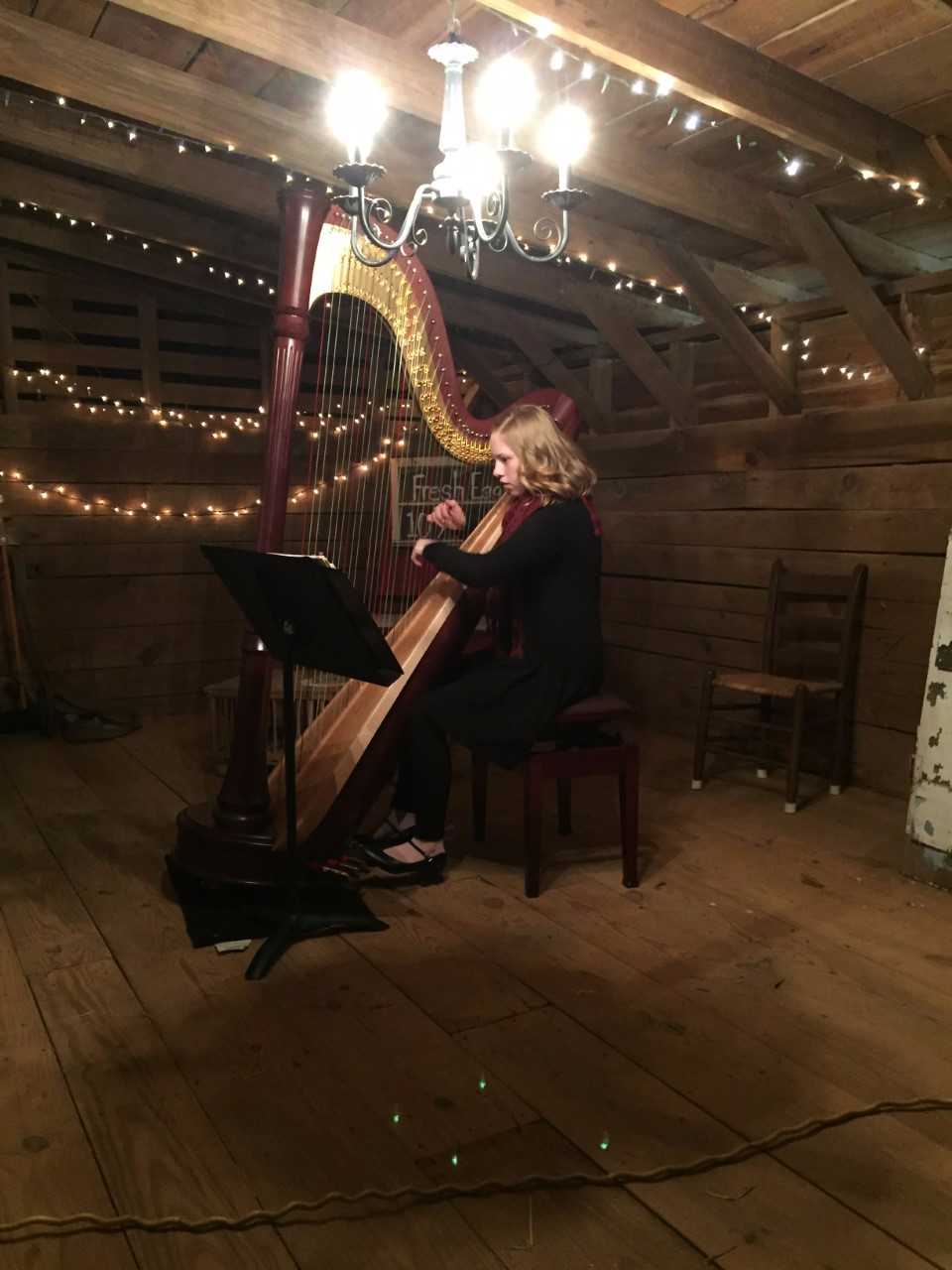 LeAndra Douds is a tenth grade student here at Alexander HS. She thoroughly enjoys music of all kinds, classical, pop and rock.
LeAndra plays the piano and harp and is a member of Alexander HS chorus. She has played the piano for seven years and has played the concert pedal harp for five years. She auditioned for and was accepted into the Buckhead Youth Symphony Orchestra where she played her harp for two years. LeAndra toured Mexico with the Buckhead Youth Symphony Orchestra during June of 2016 for eight days. The group played in churches that were built over three hundred years ago and at a university for a Governor. The ensemble was well received wherever they played. LeAndra thoroughly enjoyed going to different communities and meeting new people. She also liked the food.
LeAndra recently auditioned for the Atlanta Symphony Youth Orchestra this past spring where
more than 650 students
competed
for
only
120 seats
. Musicians from High Schools (grades 8-12) around the Metro-Atlanta area participated in the auditions for various musical instruments such as cellos, violins, trumpets. Of the 120 instruments that make up the orchestra only two seats were available for the harp. Leandra was selected as one of the harpist. LeAndra practiced long hours each day to prepare for the audition. The symphony season is from August through May.
LeAndra also plays for the Atlanta Harp Ensemble which performs two concerts each year Marietta, GA.
This December the HS Chorus will tour Ireland. LeAndra has been asked to play the harp during the performances in Ireland.
LeAndra hopes to attend a

music conservatory for college

to become a concert harpist and also
teach music
.